Al Kilvo & David Barton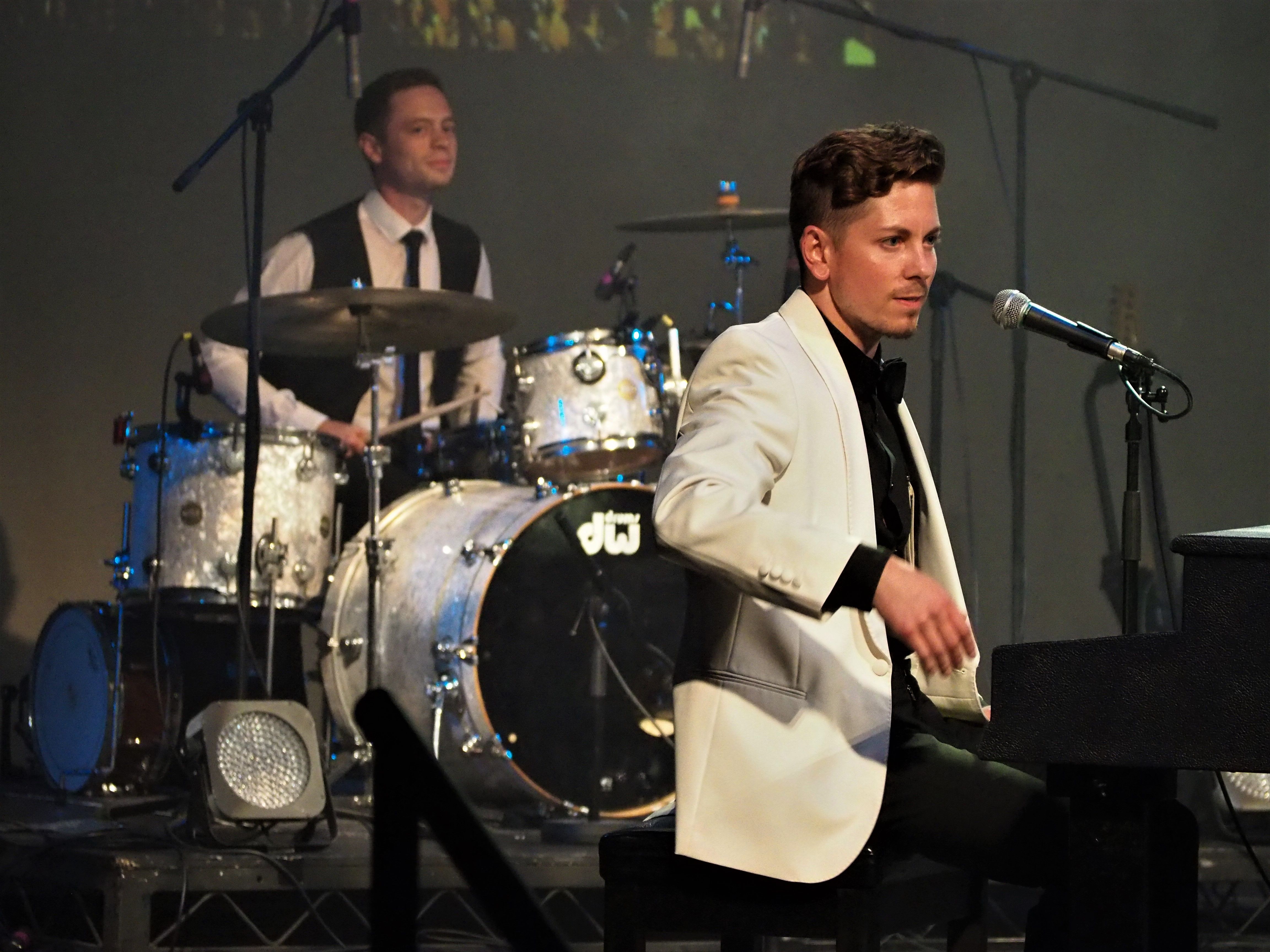 From Hull, East Yorkshire David Barton formed Two Pianos along with fellow pianist Al Kilvo back in 2013. David started off his music career as a Jazz pianist although he was classically trained from the age of eight. He developed a passion for blues and Jazz music influenced by his father's blues guitar playing which lead to the introduction of pianos players such as Fats Domino, Oscar Peterson, James. P. Johnson, Eroll Garner, Chick Corea and Herbie Hancock.  
In 2005 David won a national competition hosted by Yamaha and Llyods TSB to have the chance to perform in London at The Royal Albert Hall with Jazz star Jamie Cullum. This was a springboard for David's career and lead to him forming The David Barton Jazz Trio. The Trio went on to perform for the next 3 years having the opportunity to support various Jazz and Classical artistes including Katherine Jenkins.  
David began vocal training and introduced his new piano - vocal show in 2007, winning his first local talent competition hosted by the local paper in 2008, going on to form The Idiom Blues Band in 2010. David was discovered on Youtube by American Blues guitarist Walter Trout who has since invited David to perform with him on stage both in 2012 and 2018 during his UK tours. 
David has gone on to compose and write original material which he performs as a solo artist to date. Also working as a theatre and television composer, David explores other avenues of creativity besides performing on stage.
 

"There is enough talent and individuality in his act for him to make his mark nationally and not just for a year or three." - The Stage  

"He's better than me. I have a funny feeling he will have his own show here one day." - Jamie Cullum, RAH London.
 

" I found this boy on Youtube and I had to invite him to come and play with my band. He's great!" - Walter Trout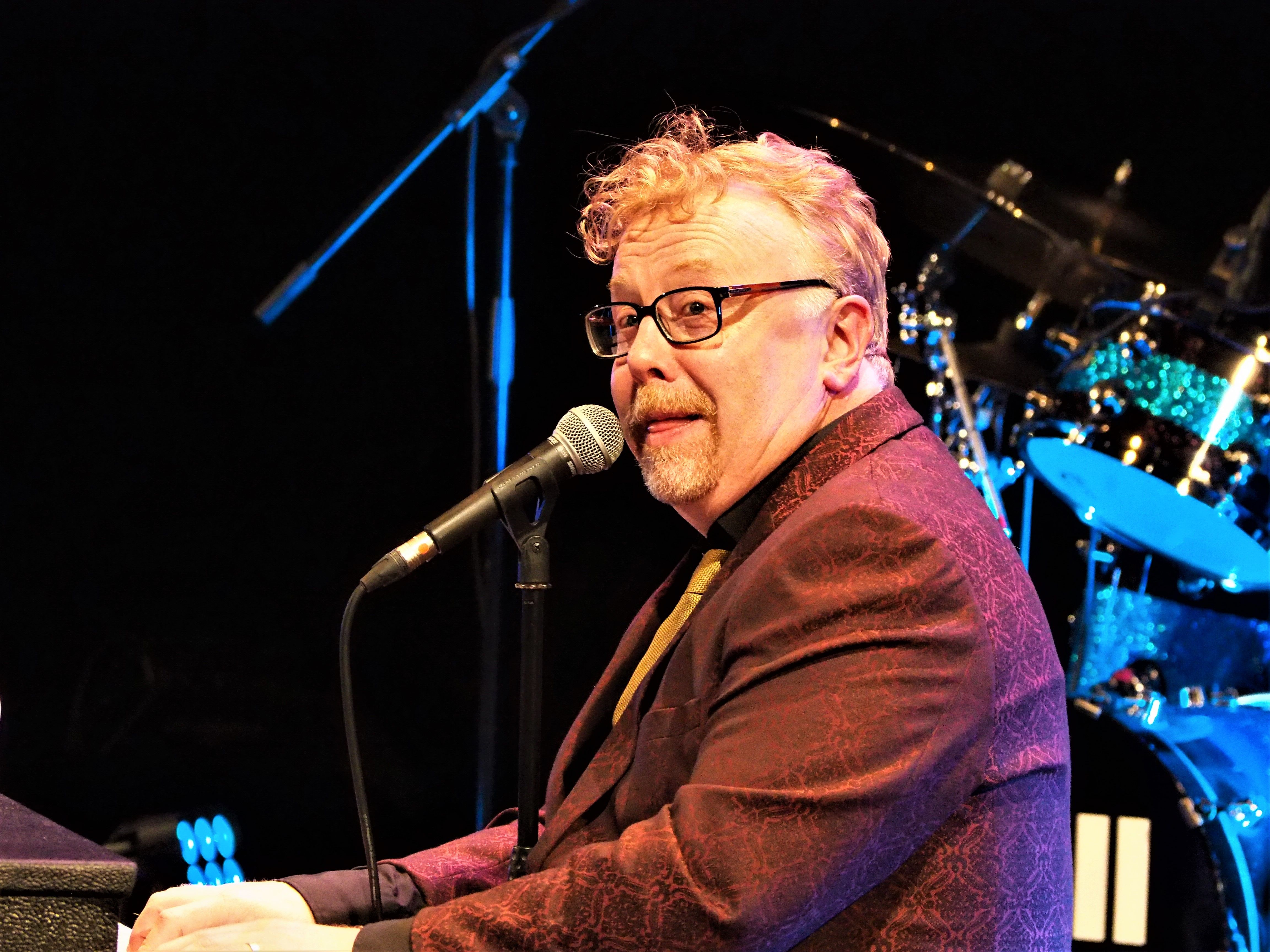 Al Kilvo is an Americana piano player from Hull, Yorkshire in England, who plays with a style and verve described as that of the 'Killer' Jerry-Lee Lewis himself. As a youngster, Al appeared in many line ups in his native Yorkshire UK before forming an original country-folk band with M.G Greaves and the Lonesome Too. He has toured nationally with Hull's own Beautiful South taking in major venues such as The Hammersmith Odeon and Edinburgh Playhouse. Al continues to home his skills in the musical styles of Americas southern states.

In 2013 Al was invited to record an album with his close friend Johnny Pat in the world famous Sun Studios in Memphis TN with Kenny Lovelace and Robert Hall of The Jerry Lee Lewis band.
Most recently Al was kindly invited to perform at the late Chas Hodge's memorial concert at The Shepherds Bush Empire to celebrate the life of his close friend and musical influence. Chas had been a friend of Al's for many years and it was an incredible honor for him to perform at the life celebration along with Eric Clapton, Albert Lee, Joe brown and many other friends of Chas & Dave. Chas & Dave supported the Two Pianos from their initial formation and Al and David can't thank them enough for their kind words and support over the years and Chas will be very sadly missed.  


"Dedicated rockers par excellence-top of our gig list." - The Times newspaper

"An absolute joy to play with."  - Robert Hall - Jerry Lee Lewis Band

"No one comes close."  - Mark Page - Organiser of Humber St Sesh Festival